Year 2018 for talent in Retail & FMCG sector
"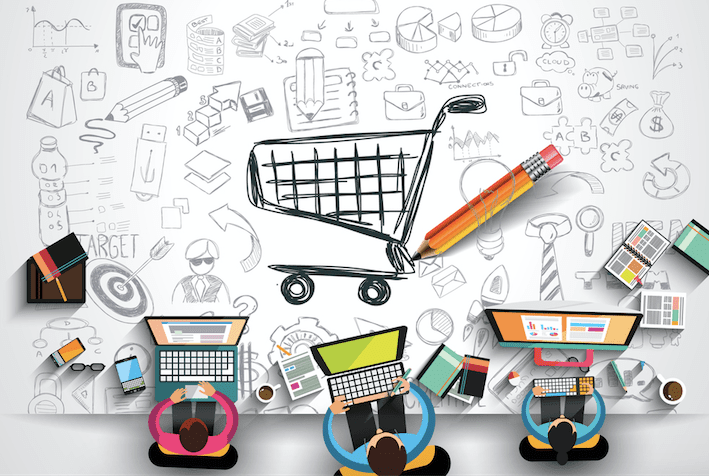 The industry that has the maximum visibility and brand presence witnessed a good year overall. The year 2018 painted a happy picture for the retail and FMCG sector, and industry experts feel the year 2019 will be more promising for jobs and talent in both these sectors. 
The likes of Ikea, Samsung, and Oppo have shown interest in the Indian market by expanding their footprints which will lead to more direct and indirect jobs. 
According to Indian Brand Equity Foundation, India's retail market is expected to increase by 60 per cent to reach US$ 1.1 trillion by 2020, on the back of factors like rising incomes and lifestyle changes by middle class and increased digital connectivity. While the overall retail market is expected to grow at 12 per cent per annum, modern trade would expand twice as fast at 20 per cent per annum and traditional trade at 10 per cent.
The expansion in retail is likely to boost revenues of FMCG companies. Revenues of the FMCG sector reached Rs 3.4 lakh crore (US$ 52.75 billion) in FY18 and are estimated to reach US$ 103.7 billion in 2020. The sector witnessed the growth of 16.5 per cent in value terms between July-September 2018; supported by moderate inflation, the increase in private consumption and rural income.
Krish Iyer, President, and CEO of Walmart India feel it's a very exciting time for the retail sector in India. He said,
"With a young population, increasing disposable income & consumption, extraordinary talent, availability of English speaking population, improved connectivity, entrepreneurial environment, along with structural reforms such as GST & 'ease of doing business' push by the Government, India is one of the most attractive and open economies globally."  
The year that was
With the massive potential that the Indian market offers, it will continue seeing investments being made in the sector. With various acquisitions made by big multi-national companies, the industry is slowly seeing consolidation in the market, as well as the influx of omni-channel retail. With the country's expanding economy, booming consumption and urbanized population, retail has been in the spotlight.
Venkataramana B, Group President, Human Resource, Landmark Group India highlighted that strengthening of digital marketing, e-commerce and omni-retail profiles in organisations were some of the major trends.  
He said, "Omni-retail profiles are in high demand across major retailers, as this is deemed the future of the industry. As more customers look for the presence of the retailer at all their touchpoints, physical or digital, companies are investing heavily in acquiring the best talent for these profiles." 
Industry leaders feel that learning and development has also become pivotal to a company's success because of the disruption in the market. Front-line employees as well as corporate employees with specialization in traditional retail need to be upskilled, and upskilled fast. Hence, courses, workshops, and initiatives are being instituted to create a more agile, constantly developing workforce. 
The ease of doing business, reduction in the GST rates and 100 per cent (Foreign Direct Investment) in single-brand retail has worked in the favor of both the sectors. This led to massive investment from Indian and foreign brands which changed the job scenario in the country. 
According to a report released by human resource services company, Teamlease, given the current employment scenario, India's transition from farm-to-non-farm jobs will be spearheaded by the sales domain. The report highlighted that the sales area has the caliber to create around seven lakh jobs in Delhi/NCR and ten million jobs in pan India.
FMCG and FMCD sector is likely to create thirty percent of the 2.5 million jobs and the organized retail sector will create fifty percent of these jobs, said the report. 
Shantanu Das, CHRO, Amway India suggests that the FMCG sector is deploying intense efforts to attract and retain talents who are the game changers of the industry. At the same time, there is also an enhanced focus on promoting talent within the organization to facilitate their moving into new roles and in the process helping them acquire new skill sets. 
He said, "Building strategies for investing in the right people, and tools to support talent along with building people capability to enable them to assume 'revised' roles, are critical. As the organizational practices continue to evolve, there is greater emphasis on the ability to adapt, embrace and respond to complexities."
A promising 2019
Major mergers and acquisitions of FMCG brands such as GSK-HUL, and Walmart-Flipkart will blossom in the next year with high hopes for the job sector. Swedish brand Ikea is investing Rs 5000 cr in its upcoming Noida store which will create 4000 direct and 4000 indirect jobs. Indian brands such as Patanjali and Dabur are planning to spend thousands of crores in 2019 in states such as Maharashtra, Assam, Madhya Pradesh, and others.
CHRO of Arvind Lifestyle Brands, Shilpa Vaid sums up by saying that given the impact of analytics, automation, etc. in retail; we are seeing new roles like data analysts/scientists and user experience emerge.
"We also see the need for new skills in current roles. e.g., using data/ technology for buying & merchandising, retail planning and supply chain functions and digital marketing skills in marketing," she said.
The next year looks promising, and the year 2018 had a balanced year for hiring and retaining talent in the retail and FMCG sector. Experts have high hopes from the upcoming year 2019.  
Also read- 100% FDI in single-brand retail to bring in more jobs
Pic Courtesy- Connect Media
Source: People Matters