The biggest newsmakers of the year 2018
"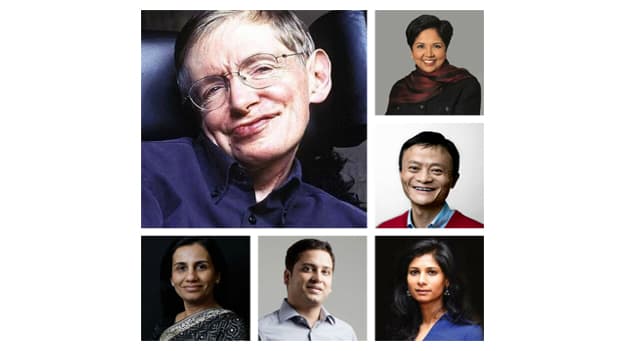 January 2018: The 'silence breakers'
The silence breakers made it to top news. Sexual harassment has transcended gender, age, race, income classes, industries, and occupations. The TIME magazine has named the silence breakers as its 2017 Person of the Year. They are individuals who blew the whistle and opened up about the prevalence of sexual harassment. These individuals stood up against powerful men accused of sexual harassment and shared their stories of sexual assault, harassment and all the hostility that came with it. From entertainment stars like Taylor Swift and Ashley Judd to Uber engineer Susan Fowler, lobbyist Adama Iwu, and strawberry picker Isabel Pascual, the list of Silence Breakers features individuals from all walks of life — a hospital worker, a housekeeper, an entrepreneur. And this list is long which has garnered the attention of the world.  
February 2018: Berkshire Hathaway
Berkshire Hathaway executives Ajit Jain and Gregory Abel have been appointed by the legendary investor Warren Buffett to the company's board as vice chairs. Buffett has mentioned that the new board members are "part of a movement toward succession over time, and they've both got Berkshire in their blood." Here is what's unique about them! Ajit Jain is the Executive Vice President of Berkshire Hathaway's Stamford-based reinsurance division National Indemnity Co., and will now be the Vice Chairman of insurance operations of the company's board. Born in Orissa, India, Ajit is an alumnus of IIT-Kharagpur and received his MBA from Harvard University in 1978.
March 2018: Ola under scrutiny
Bengaluru-based cab aggregator Ola has been under scrutiny as allegations have been laid upon the company, implicating its HR Head & Chief Administrative Officer, Yugantar Saikia, who is stipulated to be involved in corrupt practices at the company. The estimated value of the fraud is being pegged at a few million dollars and it is speculated by sources that it goes beyond recruitment, procurement, administration and IT. The investigation also ropes in nearly 1,000 Ola employees who are also being investigated and reviewed, as the amount earned through their recruitment is said to be around Rs 5-6 crore.
April 2018: Stephen Hawking
Stephen Hawking was the newsmaker in March 2018. Hawking was an epitome of determination and endurance, a living metaphor of scientific ambition, who truly showed the world, the meaning of 'A Universe in a Nutshell', not just in terms of physics but in terms of how he lived — pushing the boundaries that he confronted at every step of his life. Stephen Hawking, one of the greatest minds of this world, a theoretical physicist, cosmologist, and author died at the age of 76 leaving the world in an intellectual void.
May 2018: Fall from grace
It's true that it takes a lifetime to build a good reputation, but you can lose it in a minute. This couldn't be truer in the case of Chanda Kochhar and Shikha Sharma. While one is alleged to have hidden 'conflict of interest' and helping her husband in business, the other has been encased in for inefficiencies in running the business. The Managing Director and Chief Executive Officer of ICICI Bank, Chanda Kochhar, a globally recognized corporate icon recognized for her role in shaping retail banking in India, and one of the most influential women in the world also conferred with Padma Bhushan, is allegedly found to be fighting weakening investor confidence amid allegations that she influenced Rs 3,250 crore loan in 2012 to Videocon run by Venugopal Dhoot in return for a deal for Deepak Kochhar (her husband) in NuPower Renewables. Chanda Kochhar finally quit as MD & CEO of ICICI Bank in the month of October 2018. Axis Bank appointed Amitabh Chaudhry as Managing Director and CEO of Axis Bank from January 1, after incumbent Shikha Sharma steps down at the end of this year.
June 2018: Walmart-Flipkart deal  
Walmart acquired Flipkart for $16 billion in world's largest e-commerce deal. Walmart's acquisition of Flipkart is a perfect example of two polar operating models coming together — a physical retailer buying digital retailer. The biggest e-commerce deal is also the epitome of the integration of online and offline businesses. Walmart's $16 billion acquisition of Flipkart also saw the exit of founder Sachin Bansal and the entry of the US-based giant Walmart in the Indian market.  
July 2018: The new CEO of ICICI Bank
Leaders often leave big shoes to fill for their incumbents. This is the case of Chanda Kochhar, the CEO of ICICI bank, her absence, and the deluge in which ICICI is mired in that will to an extent be assuaged by Sandeep Bakhshi who will now be managing India's largest private sector bank, ICICI, for the next five years as the COO. He was appointed as the MD and CEO of ICICI Prudential Life Insurance Company on August 1st, 2010.
August 2018:  Mastering teamwork
France won the World Cup, claiming the coveted title by defeating Croatia 4–2 in the final match. It was a delirious win that brought together a nation. But it was not the win per se that stood out the most; it was the exceptional talent, unforgiving collaboration, meticulous planning, and hard work that stood out. It was the extraordinary prowess of the team for a collective mission regardless of the diversity that was apparent in the team.
September 2018: Nooyi ends the 12-year run
Indra Nooyi played an instrumental role in reshaping and restructuring PepsiCo, and during her 12-year tenure as the CEO of the company, PepsiCo's sales grew by 80 percent. She broke the glass ceiling. And she successfully handled the glass cliff. This is the story of Indra Nooyi who took over as PepsiCo's CEO in 2006 and transformed it into one of the most successful and environmentally aware companies in the world. But her successful tenure comes to an end as Nooyi has decided to step down as the CEO, though she will continue to serve as the chairwoman of the company until early 2019. She will be replaced by Ramon Laguarta who has been at PepsiCo for 22 years.
October 2018: Jack Ma hints at retirement plan
Jack Ma – 'China's Internet juggernaut'. He calls himself "A blind man riding on a blind tiger".  But he is a role model for a generation, an irreplaceable tycoon whose contributions to technology, society and the world at large will be etched in the annals of history. He is the man who has defined country's economic transformation — Jack Ma, the founder and chairman of Alibaba, a behemoth that he built on sheer tenacity and perseverance, hinted at retirement to devote his time to philanthropy in education.
November 2018: First woman to lead IMF research
International Monetary Fund (IMF) Managing Director Christine Lagarde appointed Gita Gopinath as Economic Counsellor and Director of the IMF's Research Department. Gopinath will succeed Maurice Obstfeld, who announced in July that he would retire at the end of 2018. Her appointment is heralded as a crucial one, and she is being seen as someone who will bring in a fresh perspective related to the mindset, perceptions, and practices that should echo the real conditions of the macroeconomic indicators and the financial challenges.
December 2018: Binny Bansal resigns
Binny Bansal, a successful entrepreneur, a celebrated figure not just in India but worldwide, the co-founder of Flipkart became the CEO of the company before becoming the CEO of the Flipkart Group. He not only went on to become the titan of the Indian startup ecosystem but also became the face of India in the global entrepreneurial system. But in an unexpected turn of events, Binny Bansal resigned after an investigation by a global law firm revealed "lapses of judgment" and serious "personal misconduct" without anyone clearly specifying the nature of these allegations. According to reports, Binny Bansal is negotiating fresh terms to receive cash payouts from Walmart after he resigned from Flipkart as chairman and group chief executive.
Source: People Matters