BFSI in 2018: Trends & Challenges
"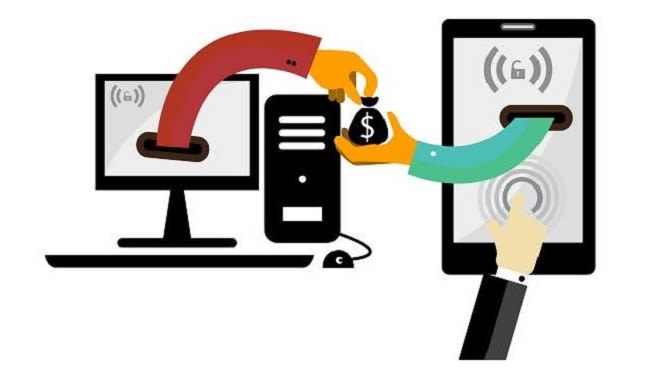 From addressing the demands of the well-informed millennial customers to chatbots, machine learning and blockchain transforming key functions in the Banking, financial services and insurance (BFSI) sector, several factors have been reshaping the industry's landscape. Amidst this digital disruption, talent acquisition and retention remained the key talent priorities for businesses in the BFSI sector in 2018. 
In 2018, more and more companies in the banking sector made a substantial investment to form digital infrastructure and offer various solutions like mobile banking, e-wallets and virtual cards, etc. Therefore, with 'technology' at the heart, what companies needed in 2018 was talent that brings on innovation and is agile. But attracting them and retaining them is and will continue to remain a challenge for a while. 
Besides automation, even investment made by government impacted the BFSI sector in 2018. Amit Vadera, Head of BFSI and Government Vertical, TeamLease Services, said at the release of Jobs & Salaries Primer Report (FY17-18),' "The process of automation has revolutionized the way the banking sector functions. It has brought new job opportunities in the sector in addition to the jobs created due to investments by the government and private entities."
In 17-18, the industry witnessed double-digit growth in terms of salary; the highest being in Bangalore at 12.63 percent, followed by Delhi at 12.26 percent. Going forward, in the financial year 2018-19, the bank recapitalization plan by the government is expected to push the credit growth in India to 15 percent and GDP by 7 percent, thereby creating more jobs. As per the survey by TeamLease released in August, the BFSI sector could create 9 lakh (0.9 Mn) jobs in the next four years. 
The saga of talent crunch continued 
It has never been tougher to recruit the best and brightest in banking in this region or elsewhere. 
"Talent attraction and retention landscape have been challenging in 2018 and we expect that to continue for a while. The workforce today is experimental and selective with a commitment to an organization/project for about 2 to 3 years. They seek opportunities to grow at a fast pace, experience different work cultures/industries and add value to themselves as they do to their jobs," said Saba Adil, Chief Operating Officer and Chief People Officer of Aegon Life insurance company. 
Anil Parimi, Lead – Core HR, SBI General Insurance, reiterated the same, "For a rapidly growing company like ours, entry level sales resource availability and productivity is a key talent challenge."
Building an agile and innovative workforce 
Companies are working hard to update their legacy systems and looking to technology to improve operating efficiency and the customer experience. But who will lead and execute this transformation? Banks require talent who understands the kinds of innovation that are possible and can manage change effectively. 
This is why for Edelweiss Group, Phanindranath Kakarla its Head-Human Resources shared, "Building and nurturing the talent pool by institutionalizing leadership identification and development processes" was a key talent challenge they dealt with in 2018.
Further Saba Adil added, "A lot of work today is interspersed – so the talent that organizations value is the one that is fungible, agile to learn & adapt and take on multi-hatting. Talent, no longer, can be contained within a functional domain."
The HOW: Preparing for the future of work whilst retaining key talent 
It is no news that digitization is taking place at a faster pace than ever and challenging functions, job roles and businesses within the BFSI sector every day. For instance, banks have already begun going digital-only, paperless, branchless and signature-less, replacing many operational jobs. While it is impossible to completely predict the future, it is important to observe and address some current trends and prepare for it. 
While some organized Hackathons to encourage a culture of innovation and invite new ideas, others introduced AI led people processes which helped them achieve an enhanced employee experience. 
Saba Adil shared, "We rejigged the way we service our customers by empowering our employees with tools and technology to make the buying journeys simpler."
Anil Parimi added, "We are undergoing a major digitization drive within the company and people practices are also well and truly part of the same. We have introduced a digital instant recognition platform for our employees which is a first perhaps across sectors and we are also bringing all our R&R initiatives under a single digital platform."
With technology and broader trends reshaping bank workforces, talent strategy has become a critical issue for boards. However, the sector is still in the early stages of planning for workforce transformation. Therefore, the BFSI sector ends a year and begins another on a growing note with similar trends and challenges revolving around tech and innovation. 
Source: People Matters